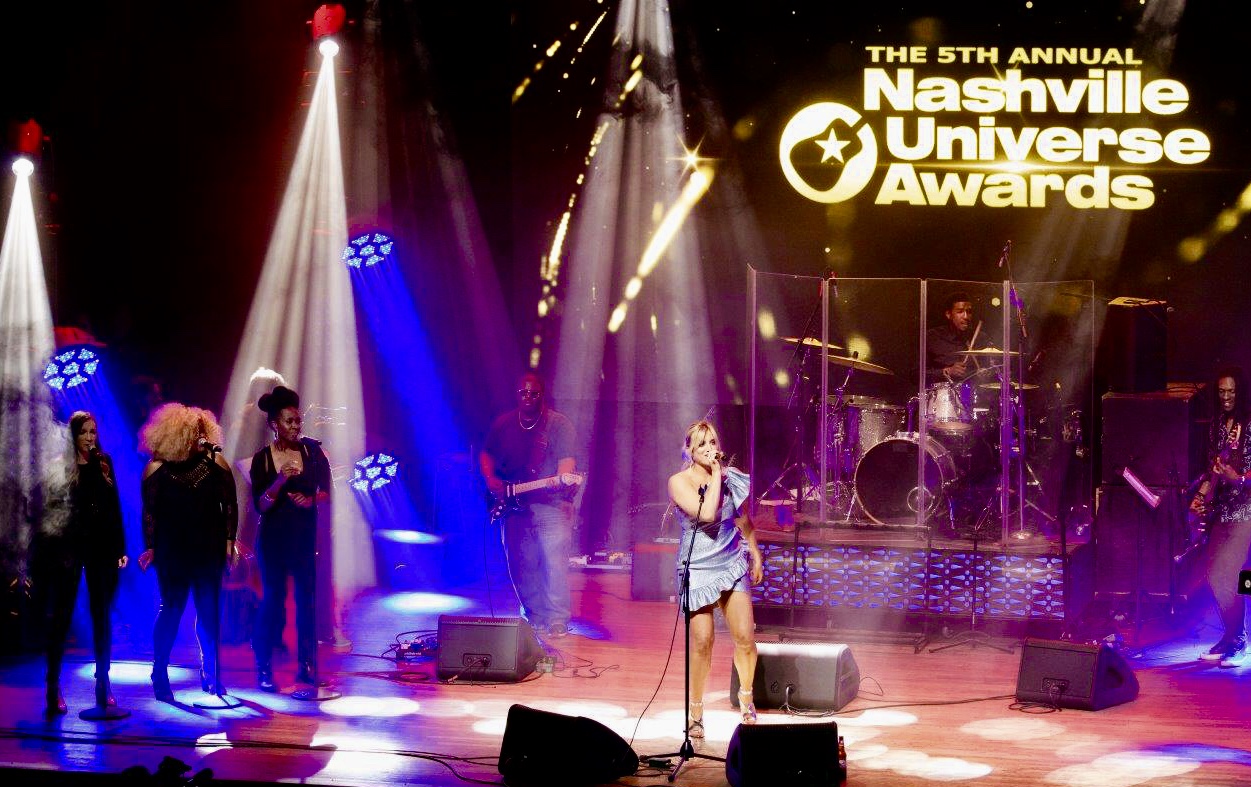 Nashville Universe provides many opportunities for the artistic members to showcase their talents and connect with fans. In addition to our annual awards show held in downtown Nashville, we also host artist members at the annual CMA Fest's Fan Fair X in downtown Nashville, and numerous showcases and contests throughout the year.
In 2017, we are proud to have hosted over 50 of our "artists" members in our booth over the four days of CMA Fest's "Fan Fair X"! Combined, these artists represented a social media fanbase of over 4.71 million fans! So, for 7 hours each day, the over 80, 000 fans who attended CMA Fest each day had a chance to meet & greet some of the best rising talent in country music and a few celebrities – including Miss Tennessee & Mrs. Tennessee!
In addition, we showcased over 50 different artists on one of our stages throughout last year! Those artists represented a combined fanbase of over 3 million!
Several of these artists have secured great "next step" opportunities for their developing careers as a result of connecting with "industry" members at our events.
We are very supportive of many charitable organizations, and frequently utilize an event to support fundraising efforts on their behalf.